Auto locksmith Brighton CO
An auto locksmith is becoming highly valuable nowadays. If you are trying to get your cars, keys, and locks taken care of, then we're going to be the best bet for you. At Brighton Locksmith CO, you will always have access to our highly regarded group of locksmiths. Read more to find out how and why.
Auto locksmiths who can help you today
Our Colorado auto locksmiths specialists are everything and more that you could ask for. They are versatile and able to handle virtually any car lock problem you have. We can take care of everything from lock rekeying to car key replacement. Let us know when you're free and we'll handle your problems.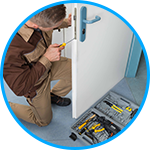 A transponder car key is very valuable and pretty well know nowadays. If you are trying to get one replaced or programmed, then you can definitely count on our auto locksmith team to get it for you. We'll program and cut your keys for you so you won't have to worry about doing this on your own.
We can replace car keys at all times
Need help with a car key replacement? If so, an auto locksmith from our team can give you a hand with this. Replacing keys is easy when you have access to our mobile cutters, and we'll do whatever it takes to make sure that you can get some timely car keys without waiting a really long time.
Are you worried about your current car ignition? If it is becoming troubled, then an auto locksmith can come look at it for. If you are noticing that your cylinder is jamming, or perhaps you have a broken key that is lodged in there, we'll take care of it. We can extract broken keys as well as replace ignitions if they're in too bad of shape.